What Is Brand Awareness?
Brand awareness is a term used in market research that indicates and describes the recognition of a brand expressed as a percentage. The percentage value indicates which part of the surveyed persons recognized a brand.
What Is the Meaning of Brand Awareness?
Most consumers tend to opt for well-known brands in situations of so-called low-involvement scenarios, i.e., scenes in which the customer pays little or no attention to a product based on its price or other circumstances. Instead, they tend to choose a product based on the familiarity of the brand. That is why brand awareness is essential in marketing, not only in traditional retailing but also in business-to-business (B2B) marketing. Here, too, consumers rely on the principle of trust and recognition. In the business-to-consumer (B2C) sector, brand awareness helps to retain customers over the long run. This is achieved by strengthening so much confidence in the brand that the consumer automatically assigns positive brand attributes and associates emotions with it; this brand trust results in the consumer choosing its products over and over again, often consumers become brand ambassadors by recommending the products of a brand they love to others.

One of the best scenarios for brand awareness is when the brand name becomes a generic name. Generic names are brands names that are used so often in everyday language that the brand becomes the product itself. The most common examples are Chap-Stick for lip balm and Kleenex for disposable paper tissues. In many cases, the consumer is not even aware that this is not a generic name but a brand.
It is difficult these days for a brand to achieve this level of naturalization; However, when it comes to the development of brand-new products, it is quite feasible – here, however, manufacturers must face the fact that copycat products are coming out of the market at a fast rate.
The Three Levels of Brand Awareness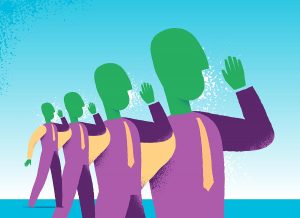 When it comes to brand awareness, recognition can be divided into three levels.
Brand Awareness – Top of Mind
The consumer can remember the brand directly because it is mentally present.
Brand Awareness – Unaided Recall
The consumer can only remember a brand name after a while. The disadvantage here is that these brands are not considered when making a quick purchase decision.
Brand Awareness – Aided Recall (Recognition)
The consumer does not come to the brand name by itself but remembers it when someone mentions it.
Brand Awareness in Online Business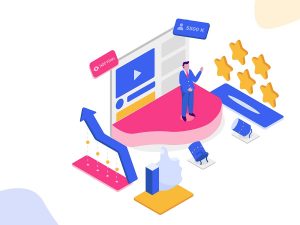 The awareness of a brand also plays an essential role in the e-commerce sector, mainly because consumers are offered away too many products with different price ranges in the same category. Descriptions and reviews provide some additional support for the customer's purchase decision but often is till overwhelming for a customer to choose from the wide variety of products. In contrast to traditional shopping, with e-commerce, it is not possible to manually check the goods, something which is very important for many consumers, especially in the area of shoes and clothing, as well as electronic products — all reasons why many SEO efforts are oriented towards increasing brand awareness.
Increasing Brand Awareness on Amazon
Especially in e-commerce, one should not forget the worldwide leader, the Amazon Marketplace, smart sellers, and vendors respectively sell their products with a targeted strategy on this platform. This is not surprising since when it comes to online shopping, every other search for a product is done by potential buyers directly on Amazon and over 90 percent complete their purchase there. So it is almost imperative for a vendor or seller, especially on Amazon, to think about and implement brand awareness, to do so, the following approaches should have priority:
Increasing Brand Awareness Through Sales
Amazon is first and foremost a sales channel rather than a marketing channel. Though Amazon offers a wide range of advertising opportunities, Amazon users are primarily there to buy products. Indirectly, brand awareness increases this way, since the more customers buy a product, the more commonly it becomes in everyday life and is seen by other people (potential customers), raising the brand awareness by increasing the sales alone.
Increase Brand Awareness with Performance Marketing
As the name suggests, "performance marketing" is all about performance – and for Amazon, it' s all about sales performance. The linchpin of Amazon Advertising is the ACoS (reciprocal ROAS), i.e., how many sales have been achieved through specific marketing campaigns. In addition to the KPIs ACoS, CTR and CVR, another unit are decisive: Impressions, i.e., how often an advertisement (e.g., sponsored product ads) was displayed. The more impressions an advertisement or PPC campaign generates, the more people see the products of a specific brand, this can also ensure that brand awareness increases (indirectly).
Improve Brand Awareness with Amazon DSP
What for a long time was reserved for the two players, Google and Facebook in online marketing is now also possible with Amazon: display marketing with targeted user group targeting. The Amazon DSP offers advertisers a multitude of advertising opportunities that can be used to increase sales (e.g., through retargeting campaigns) or primarily to raise brand awareness.
As a specialized Amazon full-service agency, into markets, helps many customers throughout Europe to improve their product presence on the Amazon Marketplace and to increase their turnover and profitability. Even if brand awareness on Amazon is not the first step or not the primary goal for online retailers in this context, brand awareness, and brand acceptance can still be increased directly or indirectly on Amazon. The marketing experts at into markets are ready to support you with the right strategy to position your brand in the most prominent online market place
How to Increase The Brand Awareness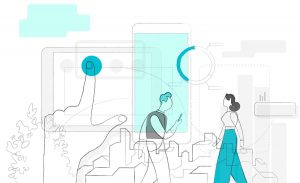 One of the easiest ways to increase brand awareness is with Facebook Ads and Google AdWords. However, this is fiercely contested, especially in the area of Google Ads, also involving some additional costs. A cheaper alternative, in this case, is to optimize your website according to the SEO standards. Here are some additional options that will help a business increase its brand awareness:
Referral Programs
A referral program is a conscious, systematic way of getting people to make referrals to your brand. It is a method that incentivizes the clients to spread the word and get their social circle to buy from your brand. In many cases, the client by referring the product to other people receives an additional reward; this strategy is used, for example, in insurance companies.
Guest Contributions On Other Pages
This approach is particularly interesting for the social media field, where it is crucial to stand out from the crowd dominated by rather mediocre content. If a company manages to place an excellent article on another site, users will be more likely to share it further. This is because users unconsciously classify it as higher quality since a quality barrier has already been overcome.
Increase Brand Awareness with Freemium Products
Here, in connection to a chargeable service or product, a somewhat more functionally limited, but attractive, free service is offered to the consumer. Thus, even if a decision is made against a purchase, despite this, the brand will hold a positive space in the consumer's memory.
Building Brand Awareness With Social Media Contests
The advantage of this method is that this type of competition can quickly become a success for the brand with little effort. The company can decide whether to run a contest or start a more sophisticated campaign in which users create their content. This effect can be intensified with the help of reputable influencers and bloggers.
Increase Brand Awareness With Giveaways
Giveaways are a classic way to increase brand awareness. These giveaways vary from digital to physical goodies like a branded wireless charger for the phone. The more benefits a consumer can obtain from the free giveaway, the stronger the brand awareness will be.
Brand Awareness: Final Thoughts
Brand awareness, especially in the area of online retailing plays a crucial role in the consumer's purchasing decision. Therefore, it should not be underestimated. Brands must aim to increase their visibility of and establish their presence if they do not yet exist. Brand awareness will not only increase customer loyalty but will also have a positive impact on the Return on Investment (ROI).