Amazon Agency
intomarkets – The Amazon Agency for sellers and vendors. Amazon Performance Marketing, SEO Consulting and Strategic Marketplace Consulting – international brands trust our expertise.
Our Customers
Well-known international top brands trust our competence.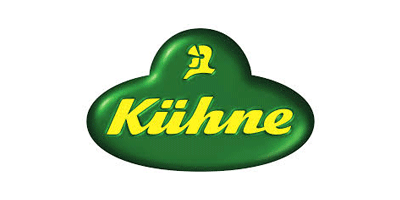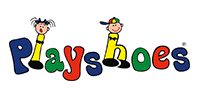 Amazon Marketing Agency
intomarkets is an Amazon Marketing Agency based in beautiful Hamburg. Specialized in vendors and large sellers, we focus primarily on data-driven performance marketing and conversion-optimized product data. For us, the interaction of buyer and search algorithm is always decisive in order to sustainably increase sales and guarantee an optimal brand presentation.
In 2016, Ronny Marx founded the startup as a subsidiary of the company – a feature that makes intomarkets peculiarly unique. Fully integrated into the 7P-Group, intomarkets is part of a successful management consultancy and the "e-commerce flagship" of the public limited company. Through our core competencies Amazon SEO and Amazon SEA we are carrying on complex projects with approximately 550 employees throughout Germany.
What customers say about intomarkets
With intomarkets we have brought Amazon experts on board, whose know-how in the area of SEO/SEA enables us to uncover and maximize their hidden potential.

intomarkets is in charge of the meticulous work concerning both the ASIN optimization and management of our AMS campaigns. This has not only generated organic growth but also increased our reach on Amazon.

I particularly appreciated the precise coordination meetings, the share of knowledge and the very positive partnership behavior.
The professional and cooperative partnership has been very assuring from the very beginning.

intomarkets requires the necessary know-how and structure to optimize a high number of ASINs in consistent high quality and to get the best out of our listings.

Last but not least, we are delighted with the very good results of the fine-grained control of our marketing campaigns. Here too, the intensive exchange and regular reports help us to achieve our goals.
Intomarkets helped us to put the customer's glasses on! With appropriate keywords and suggestions for product detail sites, we were able to significantly enhance our product presentation over again.
Advantages of intomarkets,
the Amazon Agency in Hamburg
Our aim is to understand both sellers and buyers and deal with the products in many different ways. This is exactly the advantage of our Amazon Agency intomarkets, because through extensive and targeted analyses we find those keywords that are really searched by your target group and can be later converted. Many years of experience in classic search engine optimization, as Amazon
Marketplace
Seller and in e-commerce consulting, make the difference and lead to our actual goal: selling more efficiently on Amazon.
Amazon SEO & SEA experience
After thousands optimized products and several Amazon marketing campaigns, we have developed our own tools and processes through which we can optimize and advertise a large amount of product data in an efficient and precise way.
Efficiency & Structure
At the beginning of every customer relationship, we always start with an accurate planning. In kick-off meetings, we always develop individual roadmaps for every new project, according to which we proceed purposefully and precisely.
Tools & Brains
A crucial aspect of our work is the combination of data-driven analysis tools and minds. Every optimization and campaign is based on an enormous amount of data, but also on target-oriented and creative aspects.
Amazon Consulting in Hamburg
Our qualified team of e-commerce experts and Amazon consultants specialized in targeted Amazon optimization is located in the heart of Hamburg City. Even though our Amazon Agency is located in Hamburg, we operate beyond the borders of our beautiful Hanseatic city throughout Germany and Europe – but we invite you to visit us in the north at any time.
Amazon SEO Consulting
Our Amazon consultants always pay attention to two things when optimizing products: relevance for the search algorithm and conversion for the "real" buyer. An extensive keyword research by means of common analysis tools is a part of our daily work, as well as the definition of target groups for precise targeting. In order to optimize in an efficient way a high number of articles, we also develop complex product clusters, which also are the basis for the subsequent performance marketing (AMS).
Amazon Performance Marketing
According to the customer and goals of the Amazon strategy, we set up campaign structures that aim at profitability, brand awareness, pure sales increase or a mix of everything. On a monthly basis, including regular performance reporting, we continuously optimize advertising campaigns and provide our customers with full transparency regarding the use of the advertising budget and the revenues generated. Further steps are then determined together in regular meetings.
Amazon Advertising Platform
In addition to Amazon Marketing Services, the display network of e-commerce giants is an attractive form of advertising for sellers and vendors. Our Amazon experts design individual and goal-oriented banner and display campaigns, which can be generated via the Amazon Advertising Platform and have then a great impact. The combination of Amazon's own websites and apps as portals, pages or apps from other providers offers a huge media impact, which we can specifically use for our customers.
Amazon Strategy Consulting
Vendors often wonder: How do I address Amazon correctly? Which probability of success do I have in the marketplace? Which advertising budget should I use to outsource AMS and AAP? Which products can be sold on Amazon? How do I deal with seasonal, highly complex or completely new products? How can I protect my brand on Amazon and at the same time present it effectively? An essential part of our work concerns answering these questions in Amazon strategic consulting sessions.
Amazon Workshops & Trainings
Whether Amazon SEO or AMS: we offer our customers targeted and individual workshops in order to explain important and current facts about the Amazon cosmos, which are tailored to their products and their company. No matter if in single 1 or 2-day seminars "in-house" or in group seminars at our office in Hamburg City: In various workshops our Amazon consultants make you fit for the marketplace. After the workshops, each participant receives a certificate of knowledge and a confirmation of participation.
intomarkets at Conferences & Fairs
The experts of intomarkets are frequently invited to major conferences in the field as speakers and workshop hosts.
Can we help you?
In a joint meeting, we quickly find out where we can provide the best possible support and help as quickly as possible.
intomarkets Amazon Agency in Hamburg
Our Amazon Consultants work 5 minutes away from the Alster in the heart of Hamburg City.
We regularly organize Amazon workshops and meetings with our customers on approx. 700 m² of office space.